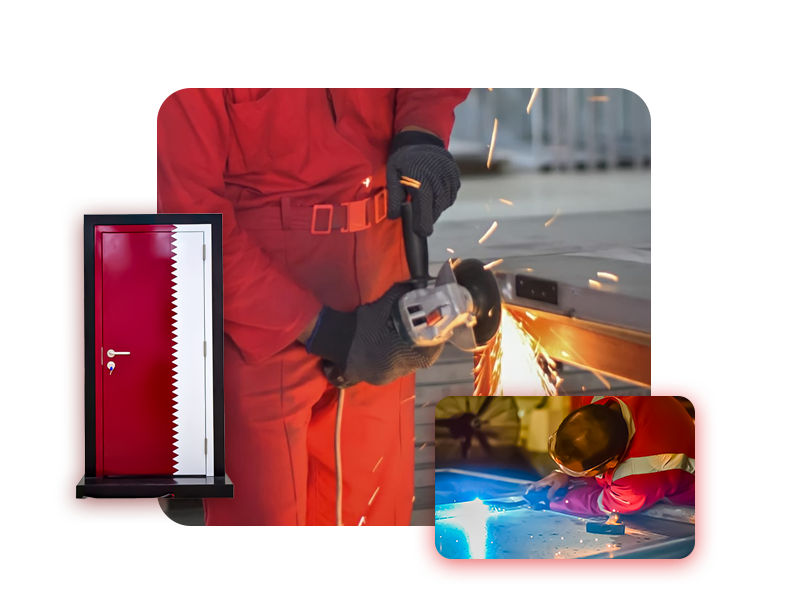 Who we are?
Al Mana Precision Industries is a reliable Fire Door manufacturer in the Qatar region by uses high-quality materials, the latest technology facility, and machinery equipped with well-trained and qualified personnel.
Al Mana Precision Industries, is a member of M.H Al Mana Group of companies located at New Industrial Area, a leading manufacturer of Fire Rated and Non-Fire Rated solid Single, Double, Fully glazed doors, Windows, Cabinets, Kahramaa Door, Fire Rated Hardwares and Fire Rated Glass.
To exceed client expectations by maintaining high-quality of products & services using comprehensiveness of the services.
Our offer was created for the customer's needs, within the existing product groups & offers superior long-term service solutions.
To be the leading manufacturer of fire safety solutions in all industries, sustaining a competitive advantage through
the best products and services with a total quality commitment and a strong customer focus.
Manufacturing Technology
Al Mana Precision Industries production department uses the best facilities and latest technology
of machines such as CNC Punching machine, Hydraulic shearing, bending, powder coating, and wood finish machines.
Allowing us to create the most innovative manufacturing solutions available to suits every client's requirements and take the production to the next level.