About Al Mana Precision Industries
Al Mana Precision Industries, is a member of M.H Al Mana Group of companies located at New Industrial Area, a leading manufacturer of Fire Rated and Non-Fire Rated solid Single, Double, Fully glazed doors, Windows, Cabinets, Kahramaa Door, Fire Rated Hardware and Fire Rated Glass.
Al Mana Precision Industries is a reliable Fire Door manufacturer in the Qatar region by using high-quality materials, the latest technology facility and types of machinery equipped with well-trained and qualified personnel.
We have a reputation of consistent quality combined with a high level of services and looking after the safety of each employee. Our accredited engineers and production team have the expertise, knowledge and wide experiences to assist our valued clients in achieving their targeted goals on any project no matter the size and demands. We value excellence in both our products and in our deliverances. Our team works diligently and attentively keen on every stage of the process, following the standard operational procedures and deal with every customer requirement with the utmost importance.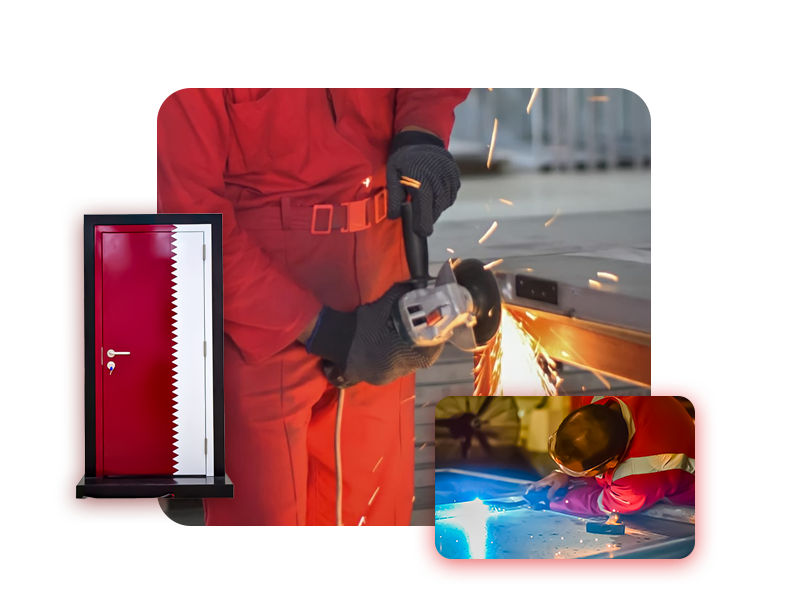 We highly value our customers and pledge to establish a long-term business relationship by partnering with them throughout the development from concept and design. Our goal is to provide personal attention, understand our customer's needs and earn their trust by exceeding their expectations through exceptional performance by every member of our team.
Our products are tested and certified by Third-party certifications such as IFC and Exova.